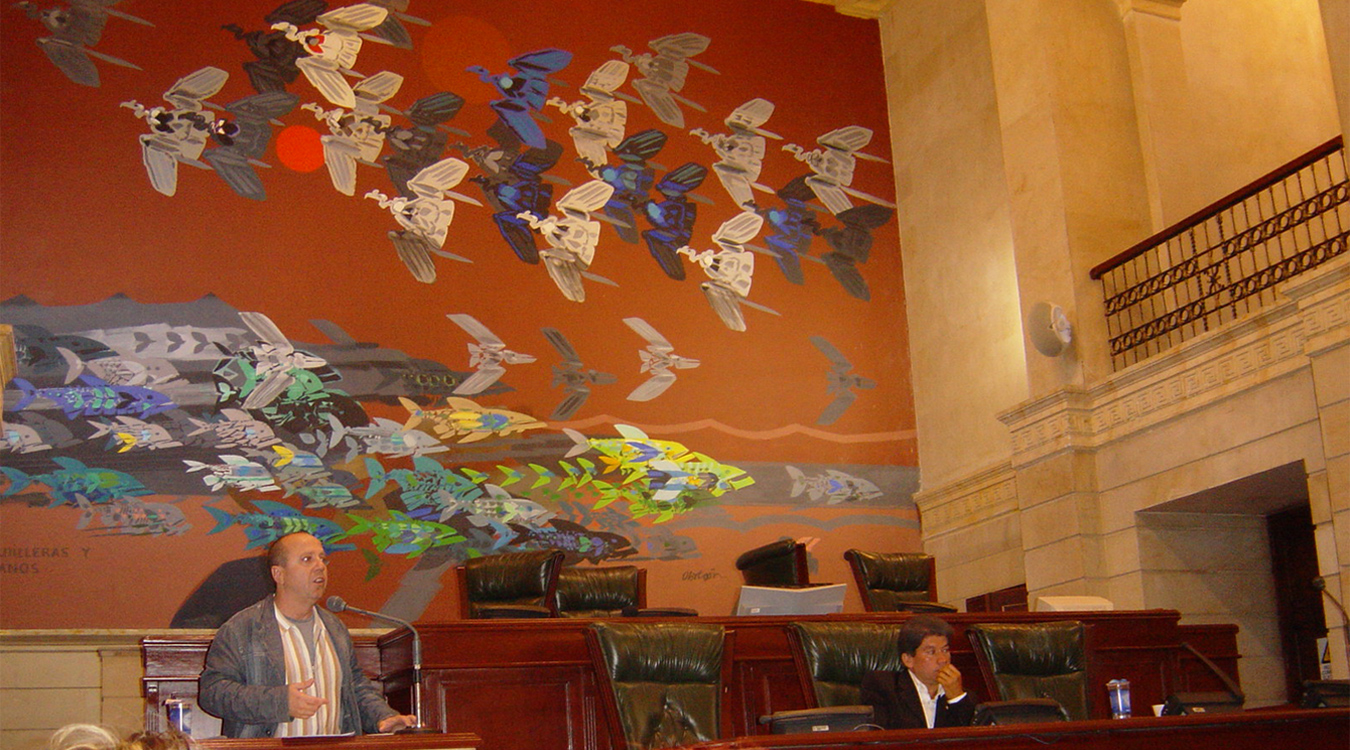 Consultant on the mobility, the internationalisation, the strategic development and transformation of the performing arts and music projects. Thirty years of experience in the arts sectors, qualifies him as a mentor for arts and creative organisations. Within nine years of active practice in the sector, as a consultant, with over one hundred projects in Spain, Europe and Latin America, he has built a broad, multidisciplinary and global base of knowledge, unique for the sustainable development of the creative projects.
Toni was educated as an Industrial Engineer and Actor, accredited as an consultant on internationalisation by the Spanish export public agency, ICEX-NEXT, Catalan Institute for Cultural Companies, ICEC - Catalan Arts and Valencian Institute of Business Competitiveness, IVACE. Officially, he is a board member of the International Performing Arts Network, IETM. He's been expert of the "Creative Europe" programme of the European Commission, vice-president of the "Asociación de Profesionales de la Gestión Cultural de Catalunya" (cultural managers Catalan association), co-founder and vice-president of the international network of performing arts markets "EurAm Bourse.
He does mobility, internationalization and transformation mentorship to companies and artistic organizations, among many others to: "Auditorio de Tenerife", "Nau Ivanow", "db Dansa", "Kukai Dantza", "Asociación profesionales de la danza del País Vasco", "La Petita Malumaluga", "Compañía Patricia Pardo", "TeatroLab Madrid". Also, training workshops for artistic mobility and internationalization in Spain (Madrid, Barcelona, Bilbao, Valencia, San Sebastian, Seville, Malaga), Brazil, Portugal, Mexico, Colombia and Cape Verde. He has developed his own methodology, "Rutas de Internacionalización", for the diagnosis, internationalisation and marketing plan of performing arts and music companies.
He has recently worked for different cultural projects, artistic companies and institutions. Among others: "ENICPA – European Network of Information Centres for Performing Arts", content director of "Feria Internacional de Teatro y Danza de Huesca", coordinator of "Mov_s" (Space for International Exchange of Dance and Movement Arts) and curator of the programme "International Theatres Management" of "Red de Teatros Públicos de España".
Previously, he was artistic director of the festival "Barcelona Street Arts" within the Fiestas de La Mercè de Barcelona (from 1998 to 2003), artistic director of the Three Wise Kings Parade of Barcelona (2002 and 2003), project coordinator of NAUMON by la Fura dels Baus (2003-2004) and, for eight years, member of the direction team of the Feria de Teatro de Tàrrega (from 1991 to 1998).
He also makes research on international cultural policies and advice best practices in managing arts projects and cultural institutions (most of the researches and reports can be downloaded here). Among the recent studies: "Mapping Resources for Performing Arts Internationalization – MARI", for "FAETEDA – Spanish Performing Arts Federation" (2013); "Impact of Catalonian popular festivals" (2012), "Strategic plan for Basque Country performing arts internationalization" (2010), "Theatres in London, Berlin and the Netherlands" (3 handbooks, 2007, 2008, 2009), "Assessment of the dance sector in Catalonia" (2007 and 2009), "The Political and Legal Context of Private Support to the Culture in Canada and Quebec" (2007), "The Arts Councils in Europe" (4 reports: England, Scotland, Finland and the Netherlands - 2008), "The National Trust in England" (2006), "Practices and Models of Support to Contemporary Performing Arts in Europe" (2005), etc.
He extensively lectures, teaches and writes on arts management, arts internationalisation and cultural policies in main cultural and artistic events and in professional media. That is been done in Europe and Latin America using indistinctly English, Spanish and Catalan languages He regularly publishes articles on internationalisation of culture on his own platform http://www.tonigonzalezbcn/en/news and in the blog  "Cultura es Política", both widely followed in Spain and Latin America.

In a more distant past, he was throught eight years, actors' teacher in the "Estudio Nancy Tuñón" de Barcelona and worked as an industrial engineer expert in energy efficiency new technologies for "Catalan Institute of Energy".
Updated July 2021