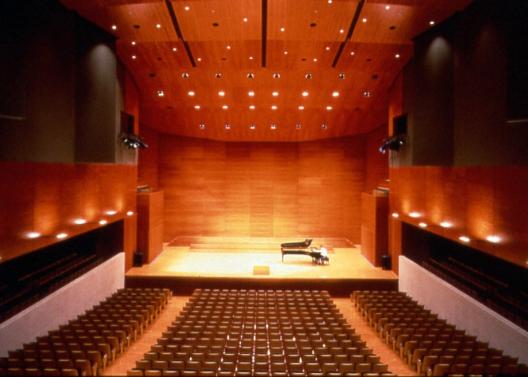 Incluso los equipamientos municipales deberían fomentar la movilidad e internacionalización de los artistas de su entorno
The artistic mobility should be supported by cultural structures in order to develop the career of the artists of their area.
En un escenario de gran precariedad para los sectores artísticos una de las vías para conseguir subsistir es la búsqueda de nuevos circuitos nacionales e internacionales donde poder mostrar, producir y crear en buenas condiciones. Sin embargo esta misma falta de recursos impide dar los primeros pasos para conocer cuáles son estos nuevos caminos a explorar. Toda ayuda, por pequeña que sea, es inestimable en el proceso de saber quiénes son, dónde se encuentran y cómo alcanzar los futuros socios para nuevos proyectos y aventuras.
Algunas instituciones públicas ayudan a la movilidad artística aportando recursos valiosísimos, por ejemplo ayudas a las tutorías y planes de internacionalización en Cataluña y Valencia. Las redes culturales independientes, como IETM, ponen en contacto profesionales con diferentes intereses. Organizaciones sectoriales como On-The-Move actúan como repositorios de la información necesaria para moverse internacionalmente. Los países más dinámicos internacionalmente disponen de herramientas sofisticadas para la movilidad (un buen ejemplo el portal alemán Touring Artists) frente a otros países sin apenas recursos para la movilidad (por ejemplo la Comunidad de Madrid o Andalucía).
Las carencias, en muchos casos, pueden cambiar de signo con el acompañamiento artístico. En una situación ideal, las estructuras y equipamientos artísticos y culturales qué más apoyos públicos reciben deberían estar en condiciones de acompañar en el desarrollo de artistas y compañías de su comunidad. Concretando, festivales, teatros, auditorios o centros de arte, que sin los artistas no existirían, deberían tener como una de sus prioridades ineludibles apoyar al tejido artístico más próximo y fomentar su desarrollo y movilidad.
De todas maneras, para que estas estructuras puedan fomentar la movilidad e internacionalización, deben ser ellas también móviles e internacionalizadas. Los mismos festivales, teatros o museos deben participar en redes internacionales y colaborar en proyectos con otros equipamientos, en definitiva, tener presencia y relevancia en un contexto mayor al de su ámbito local o regional. Su voz y acción debe ser oída, y no como un mero espectador sino como protagonista del desarrollo global de la creación cultural y artística. De esta manera, participando y conociendo otros circuitos exteriores podrán asumir el reto de acompañar en su carrera a los artistas de su entorno más próximo.
Qué la mayoría de centros artísticos sean contenedores de obras en lugar de dinamizadores de arte y artistas dice poco de la necesaria evolución y transformación de la cultura contemporánea. Qué la única política que muchos centros artísticos realiza es la de los públicos sin contar con la artística es entender sólo una parte del rol que tienen asignados en nuestra sociedad. Se dice que la hegemonía de las artes escénicas belgas en Europa es debida al acompañamiento internacional que teatros como Kaai Theater en Bruselas, Vooruit en Gante o De Singel en Amberes, entre otros, realizaron a partir de los años 80 de los artistas de su entorno. Estos no desatendieron su política de "públicos" sino que actuaron en paralelo y de manera complementaria en el desarrollo y la movilidad artística.