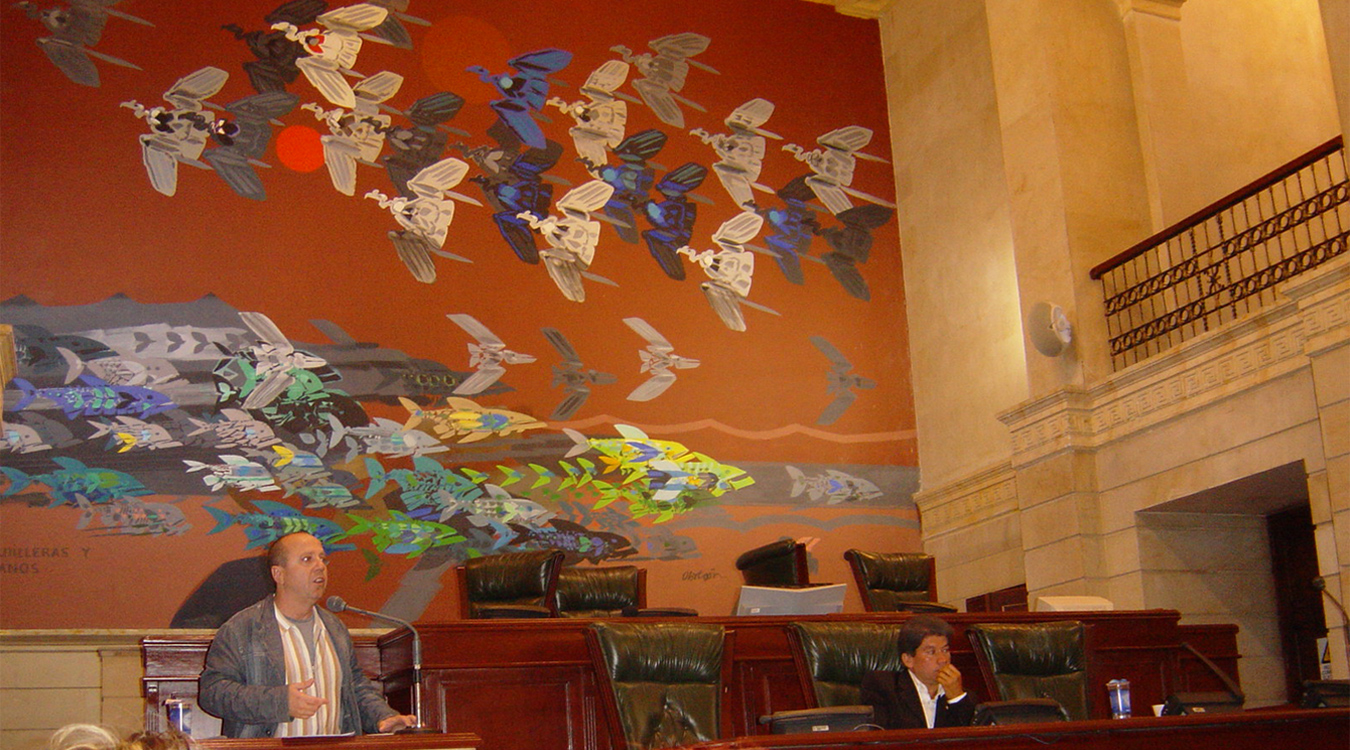 I was born in Tortosa (Catalonia - Spain) in 1956 and educated in Barcelona as an Industrial Engineering and Actor.
I'm a consultant in the mobility of international arts based in Barcelona, operating under the brand name "International Scene". With 25 years of experience in the arts sector, I design and curate projects for the exchange of knowledge of cultural and artistic practices; prepare and support arts organisations in their internationalisation; analyse and investigate cultural policies and good practices in the field of arts management, internationalisation and the performing arts and music; and inexhaustibly communicate the results of the experiences.
I'm member of the board of IETM (Informal European Theatre Meeting), and accredited consultant on internationalisation by IVACE (Instituto Valenciano de Competitividad Empresarial). I have been expert for assessment of proposals of the EU "Creative Europe" programme, vice-president of the "Asociación de Profesionales de la Gestión Cultural de Catalunya" (cultural managers Catalan association), co-founder and vice-president of the international network of performing arts markets "EurAm Bourse" and cofounder of Comedia Network, for the promotion and dissemination of culturally diverse performing arts make in Europe.
As a consultant I developed the methodology "Routes of Internationalisation", for performing arts companies' assessment and internationalisation strategic plans. I mentored companies and structures such as: "Nau Ivanow", "Kukai Dantza", "Basque Country Dance Association", "La Petita Malumaluga", "Compañía Patricia Pardo", etc. I carried out workshops on its use and different matters of mobility and internationalization, in Spain (Madrid, Barcelona, Bilbao, Valencia, San Sebastián, Sevilla), Brazil, Portugal and Cape Verde.
I have recently worked for different cultural projects, artistic companies and institutions: "ENICPA – European Network of Information Centres for Performing Arts",  "Feria Internacional de Teatro y Danza de Huesca", coordinator of "Mov_s" (Space for International Exchange of Dance and Movement Arts) and curator of the programme "International Theatres Management" of "Red de Teatros Públicos de España".
I also research international cultural policies and advise on best practice in managing arts projects and cultural institutions (most of my research and reports can be downloaded here). My recent studies include: "Mapping Resources for Performing Arts Internationalization – MARI", for "FAETEDA – Spanish Performing Arts Federation" (2013); "Impact of Catalonian popular festivals" (2012), "Strategic plan for Basque Country performing arts internationalization" (2010), "Theatres in London, Berlin and the Netherlands" (3 handbooks, 2007, 2008, 2009), "Assessment of the dance sector in Catalonia" (2007 and 2009), "The Political and Legal Context of Private Support to the Culture in Canada and Quebec" (2007), "The Arts Councils in Europe" (4 reports: England, Scotland, Finland and the Netherlands - 2008), "The National Trust in England" (2006), "Practices and Models of Support to Contemporary Performing Arts in Europe" (2005), etc.
I lecture, teach and write extensively on arts management, arts internationalisation and cultural policies at major cultural events and in professional media. I have done this in Europe and Latin America in English, Spanish and Catalan. I regularly write articles in "Entreacte", the magazine of Catalan actors Equity and my blog  "Cultura es Política" has had a considerable impact on the performing arts community in Spain and Latin America.
Previously I was artistic director of the festival "Barcelona Street Arts" within the fiestas de La Mercè de Barcelona (from 1998 to 2003), artistic director of the Three Wise Kings Parade of Barcelona (2002 and 2003), project coordinator of NAUMON by la Fura dels Baus (2003-2004) and, for eight years, I had different roles at Feria de Teatro de Tàrrega (from 1991 to 1998) promoting it as a performing arts international meeting point and market.
Prior to that I was for eight years, actors' teacher in the "Estudio Nancy Tuñón" de Barcelona and worked as an industrial engineer expert in energy efficiency new technologies for "Catalan Institute of Energy".